2017 Prix de L'Arc de Triomphe Packages
Prix de L'Arc de Triomphe Hospitality
Longchamp Racecourse – Paris
October 1st 2017
The Prix de L' Arc de Triomphe is the richest horse race in Europe attracting the best jockeys and horses from all over the world to Longchamp racecourse in Paris every October and we have 3 fantastic hospitality packages on offer.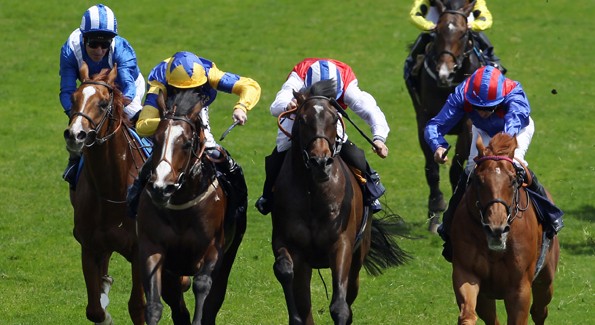 We have three Prix de L'Arc hospitality facilities at this racecourse in 2017, the Gladiateur Brasserie, Panoramique restaurant and the Village d'Honneur which is one of the best hospitality facilities at any race course in the world.

Gladiator Brasserie
Situated behind the main grandstand, the Gladiateur Brasserie is great value and offers all the ambience of a classic Parisian bistro. Private tables in this facility are available for bookings of between four and ten people.

Panoramique Restaurant
This restaurant is situated within the main grandstand at Longchamps and has fantastic views across the racecourse and surrounding countryside.  Private tables in this facility are available for two, four or six people.

Village D'Honneur
The wonderful Village d'Honneur marquee complex is one of the best facilities at any racetrack in the world. It is situated right on the rail opposite the main grandstand – you literally cannot get any closer to the action with this fantastic vantage point.  Private tables in this facility are available for two to twelve guests.
Prix de L'Arc de Triomphe Hospitality Packages Inclusions:-
Admission to the Longchamp Racecourse
Champagne reception on arrival
Complimentary bar
Superb four-course luncheon
Fine wines and mineral water with lunch
Entrance to the VIP Stand
Private betting facilities
TV monitors and screens
Race card
Bilingual hostess services
Printed event documentation
Event management
For prices, availability and further information on our 2017 Prix De L'Arc de Triomphe hospitality packages please email us on info@rockethospitality.com
Call us on
0207 118 0456
We aim to reply to all enquiries within 30 minutes.
---